O-Cannon FBM

Media Info
Japanese:
オーキャノンFBM
Translation:
Ou Kyanonn Furu Basuto Modo
Game debut:
Danball Senki Wars
Statistics
Type:
Attack power:
200
Range:
Mid-Range
Elements:
Shock
Chance guage:
3
Attained:
Equip LBX with O-Hammer or Raid Fang
'O-Cannon FBM (Full Burst Mode)' (オーキャノンFBM, Ou Kyanonn Furu Basuto Modo) is an EX Attack Function introduced in Danball Senki Wars, when an LBX is equipped with an O-Hammer type Multi Gimmick Sack.
Users
Function Sequence
Video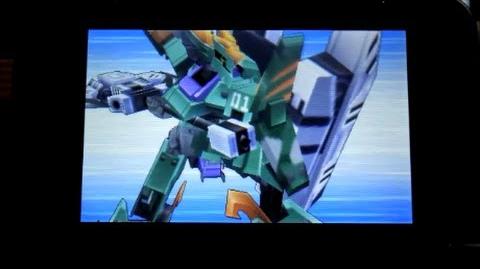 Notes
While not debuted in the anime, the following LBXs above are capable of using this function following the activation criteria.
Ad blocker interference detected!
Wikia is a free-to-use site that makes money from advertising. We have a modified experience for viewers using ad blockers

Wikia is not accessible if you've made further modifications. Remove the custom ad blocker rule(s) and the page will load as expected.