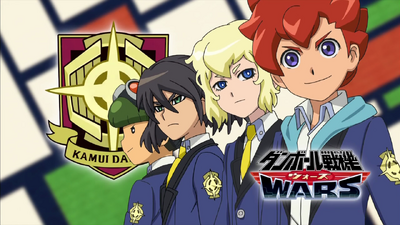 The First Platoon is one of the known platoons in Kamui Daimon Comprehensive Academy. This platoon is under the Jenock nation.
Members
Plot
Haruki commanded the team against a group of Rossius LBX's but since both Arata and Hikaru were new, they didn't listen to Haruki immediately, Arata ended up bruising his LBX's hand parts, while Hikaru kept on shooting too much, in the end Arata Sena rushed forward to a trap but they still won.
Trivia
Gallery
Ad blocker interference detected!
Wikia is a free-to-use site that makes money from advertising. We have a modified experience for viewers using ad blockers

Wikia is not accessible if you've made further modifications. Remove the custom ad blocker rule(s) and the page will load as expected.