The Super-Complete O-Legion! (超完全O-軍団!, The Super-Complete O-Legion!) is the fifty-first episode of Danball Senki W anime adaptation. It aired on 30th January 2013.
Major Events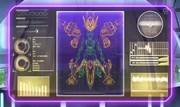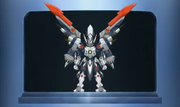 O-Legion made its debut.
Ban used O-Legion to defeat an army of Vectors.
Mizel took control of O-Legion.
Debut
Attack Function Used
Ad blocker interference detected!
Wikia is a free-to-use site that makes money from advertising. We have a modified experience for viewers using ad blockers

Wikia is not accessible if you've made further modifications. Remove the custom ad blocker rule(s) and the page will load as expected.