The LBX Rebellion

Name in Japanese
LBXの反乱
Release Date
January 18th 2012
Production Staff
Script
Akihiro Hino
Storyboard
Norio Nitta
Animation Director
Kazunori Minagawa

Shinji Nagata

Episode Navigation
Previous
Episode 44
Next
Episode 02 (W)
Theme Songs
Opening
Brave Hero
Ending
Do Wak Parappa

'The LBX Rebellion' (LBXの反乱, The LBX Rebellion) is the first episode of the Danball Senki W anime adaptation. It aired on 18th January 2012.
Chronology
The episode begin with the protagonist, a young 14 years old male LBX player named
Ban Yamano
, heading to the Tokio Sia Department Store for the announcement of the latest LBX model manufactured by
Tiny Orbit
.
A
mysterious boy
appeared and is shown playing an arcade game of LBX against a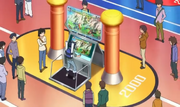 young boy. He won the match, thus achieving his twenty consecutive wins. Later, he claims his prize, the limited edition Space Hero Senshiman custom figure at the counter. When he was about to leave, the young man challenge him for a rematch but he refuses, thus resulting in making the young man angry but fortunately a man stopped the young man from starting a fight. Soon, he accidentally bump into a
mysterious man
and drop his prize.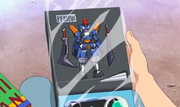 The mysterious boy later is seen sitting on a bench, opening his prize, checking
whether his figure was alright. He was shocked when he found out that there is an LBX in the box. He later tried to used it but couldn't control it properly. He then met Ban after
Perseus
almost hit Ban. Hiro tried to use it again and managed to control it thanks to Ban's guidance. They revealed their name to each other before Ban's departure.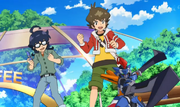 Upon Ban's arrival at Tokio Sia Department Store, he met his best friends,
Kazuya Aoshima
and
Ami Kawamura
. Soon, 
Takuya Uzaki
 announce Tiny Orbit's latest LBX model, 
Achilles Deed
. Takuya stated that Achilles Deed will be released worldwide.
 Hiro saw a vision of LBXs rampaging in Tokio Sia Department Store and then rushed to Tokio Sia Department Store. Achilles Deed somehow went rampaged and started attacking. The LBXs inside Toys Craft store also started to rampage.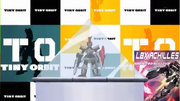 Major Events
Hiro and Cobra make their first debut.
Hiro obtained his first LBX, Perseus.
Takuya Uzaki announced Tiny Orbit's latest LBX model, Achilles Deed.
Achilles Deed used Black Storm for the first time.
Pandora and Fenrir have been destroyed by rampaging LBXs.
Odin have been destroyed by Achilles Deed's Black Storm.
Ami and Kazu were kidnapped by the LBXs.
Debut
Characters
​LBXs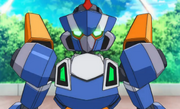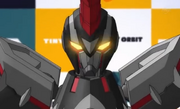 Attack Functions/Special Modes Used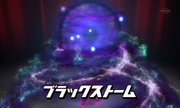 Attack Function
Ad blocker interference detected!
Wikia is a free-to-use site that makes money from advertising. We have a modified experience for viewers using ad blockers

Wikia is not accessible if you've made further modifications. Remove the custom ad blocker rule(s) and the page will load as expected.