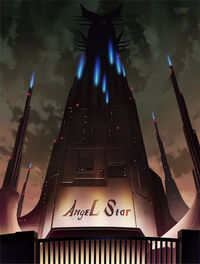 Angel Star (エンジェルスター) is one of Kamiya Craft's heavy manufacturing factories in Danball Senki. Ban, Ami and Kazuya infiltrated the location after overhearing from Ren and Takuya's conversation about Professor Yamano's last confinement.
LBX Models
Game Quests
Ad blocker interference detected!
Wikia is a free-to-use site that makes money from advertising. We have a modified experience for viewers using ad blockers

Wikia is not accessible if you've made further modifications. Remove the custom ad blocker rule(s) and the page will load as expected.