00 Sword

Media Info
Japanese:
00ソード
Translation:
Daburu Zero Sōdo
Dub name:
Double Zero Strike
Game debut:
Danball Senki W (PSP)
Anime debut:
Episode 37 (W)
Statistics
Type:
Attack power:
311
Range:
Middle-Range
Elements:
Slash
Fire
Chance guage:
5
Attained:
Ikaros Force Full LBX
00 Sword (00ソード, Daburu Zero Sōdo) is a combination sword-type attack function with Ikaros Zero in Danball Senki W series
Description
With Ikaros Zero transforms into weapon form, Ikaros Force flies up and obtains it. Then with numerous swings, the LBX fires off dual-bladed energy vacuum slashes towards the opponent LBX. If the user LBX is within multitude enemy range, the attack becomes relentlessly powerful to abolish an entire LBX batallion.
Users
Anime
Danball Senki Wars
Function Sequence
Video
Anime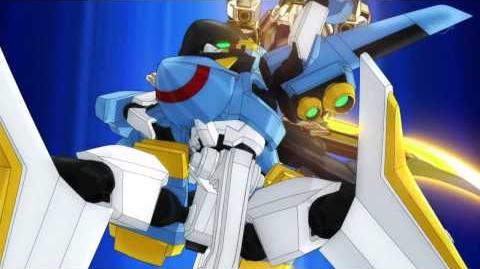 Trivia
00 Sword is the first combination-type attack function in the Danball Senki W series.
Ad blocker interference detected!
Wikia is a free-to-use site that makes money from advertising. We have a modified experience for viewers using ad blockers

Wikia is not accessible if you've made further modifications. Remove the custom ad blocker rule(s) and the page will load as expected.